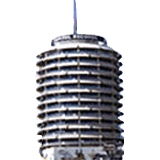 Rights and The Music Industry
While artists and composers can manage their own rights and distribution, most engage large vendors to tie them into the retail chain and to protect their rights and revenues via litigation. The vendors form a complex and confusing network. Legal distribution requires both copyrights (C) for the artists' recorded performances and publishing (P) rights for the composed songs. See the back cover of a CD for an example.

RRIA - Recording Industry Association of America, Inc.
(P) Publishing Rights for Songs
reproduction/distribution
public performance
lyrics
Music Publishers/Administrators/Agents
reproduction/distribution, public performance (song by song), lyrics
NMPA/HFA - National Music Publishers Association, Inc., The Harry Fox Agency, Inc.
Performing Rights Societies
blanket public performance licenses
ASCAP - American Society of Composers, Authors and Publishers
BMI - U.S. music performing rights organization.
(C) Copyrights for Sound Recordings
reproduction/distribution
public performance
adaptation
Record Companies
Major Record Labels
BMG Entertainment
EMI/Capitol
MCA Records
Sony Music
Universal/Polygram
Seagram Co.
Warner Music Group
Time Warner
Other Labels
Yahoo! : Business and Economy : Companies : Music : Labels
---
NoBell Home - gjm - last update 03/24/1999